LARIDAE
Gulls, terns, noddies and skimmers
COURTSHIP DISPLAYS:
Gulls, terns, noddies and skimmers perform courtship displays in order to attract a female or to strengthen the pair-bonds. They share several types of courtship, with some differences.
Gulls engage in courting of potential mate, and mated pairs strengthen the pair-bonds. They use several types of calls such as "long call", mew or crooning calls with "head-toss" during the calls.

Once the pair is formed, we can notice the intensification of the displays, calling and courtship feeding.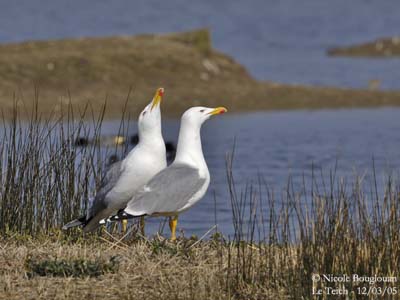 The male offers fish to the female in the period prior the egg-laying.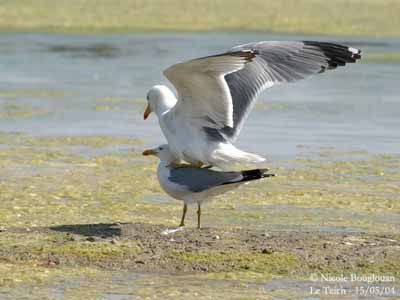 The following display is usually associated with copulation.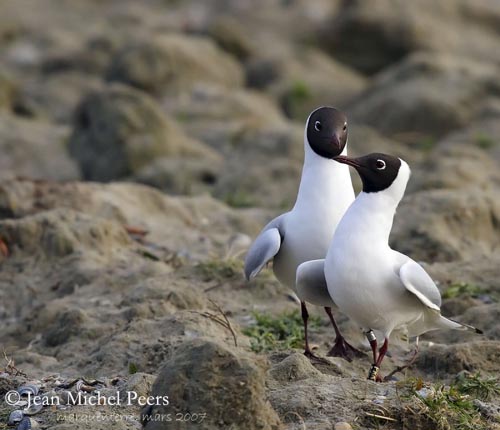 Chroicocephalus ridibundus
Copulation occurs about 7-10 days before egg-laying, with calls and wing-flagging.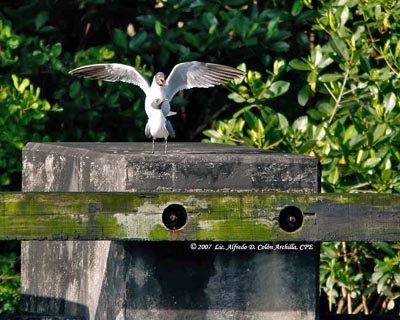 The choice of the nest-site involves other displays named "Chokes". Each bird selects several potential sites and then, both partners "chokes" at its favoured site by pressing the cheek towards the ground and touching it. When the nest-site is selected, both mates "chokes" in tandem for several minutes.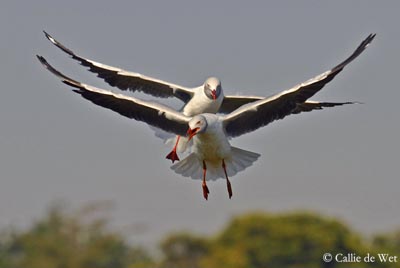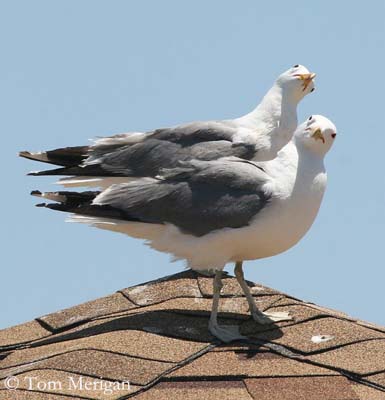 Grey-hooded Gull - Chroicocephalus cirrocephalus
California Gull - Larus californicus
Terns perform courtship displays on the ground and in the air. These displays are initiated when the male offers a fish to a female.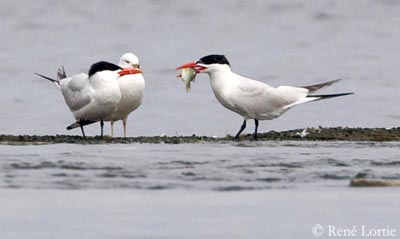 Caspian Tern - Hydroprogne caspia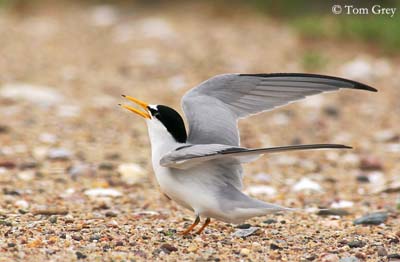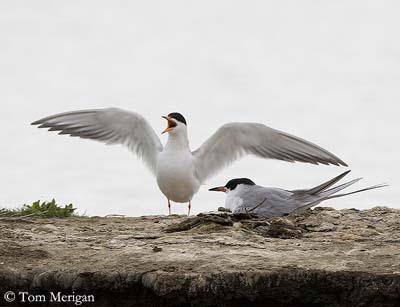 She swallows it immediately, or keeps it in the bill during the displays.
Both sexes engage in aerial displays such as "high-flight" or "fish-flight". They fly in tandem, flying high in the air, and alternate with glides on stiff wings.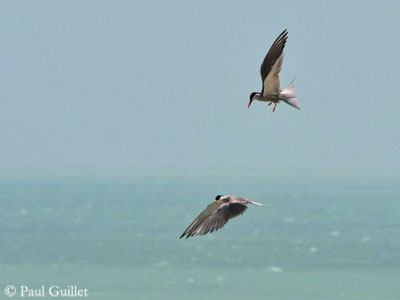 White-cheeked Tern
Sterna repressa
Once the pair is formed, the female defends the territory while the male feeds her. Other displays are performed prior to copulation, with both mates circling around each other with dropped wings and bill pointed downwards. During the copulation, male raises the wings in "copulatory-wing-flagging".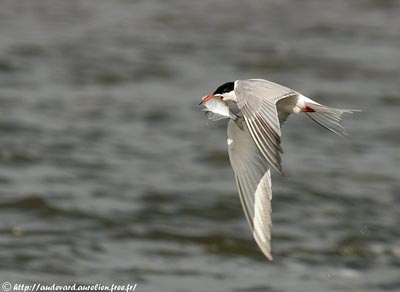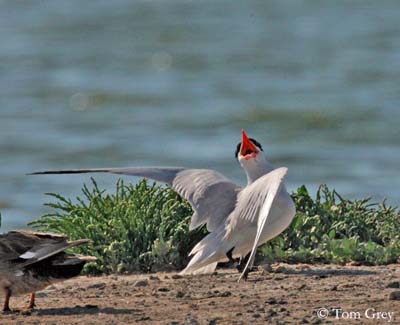 Usually, the male feeds the female during the incubation, but both adults share the territory defence and the nesting duties.
Noddies use courtship feeding too. This display is initiated by the female begging food from the male. He may feed her several times a day.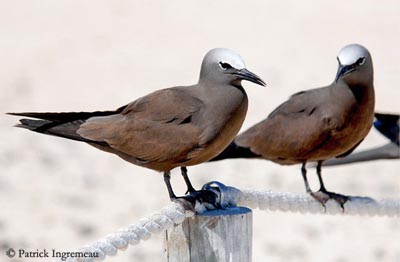 They also perform "fish-flight" during which one bird gives a fish to its mate.
Skimmers, pairs or groups, engage in aerial chases during pair formation. Often several males pursue one female. They fly in all directions, while giving strongly their love-calls.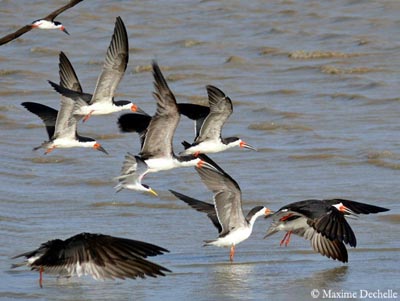 At the end of the chase, the male extends the wings for short instant and struts by the side of female.
Courtship feeding occurs within groups and little by little, pairs are more spaced. They usually breed in colonies of terns.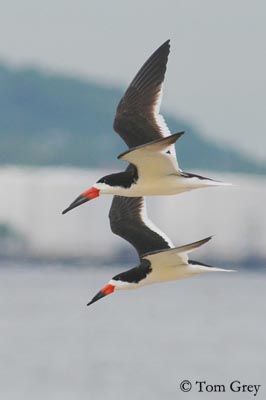 Courtship displays are performed mainly by males which try to display the most conspicuous parts of body and head.
Other displays are used to prove their ability to rear a clutch and protect young and female.