LARIDAE
Gulls, terns, noddies and skimmers
DEFENCE DISPLAYS:
At the beginning of breeding season, when the birds arrive at breeding grounds, several displays are observed in all species.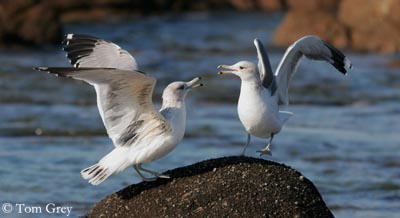 California Gull
Larus californicus
Colonies are noisy. If a predator approaches, alarm calls are given and gulls engage in active defence with communal mobbing and attacks, aerial chases and aerial fights.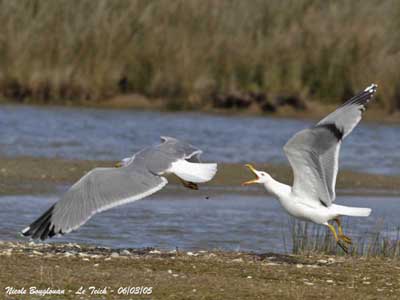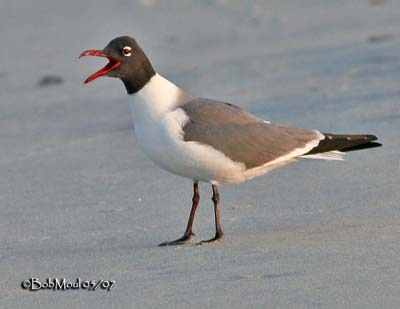 All terns are territorial and each pair defends its area. In some colonies such as Caspian, Royal and Sandwich Terns, the packing is so dense that aerial predators cannot find any suitable place for landing.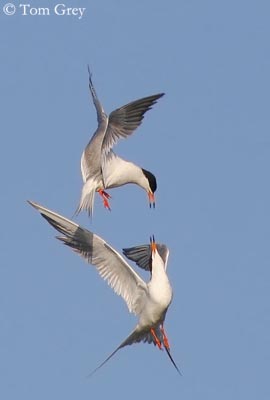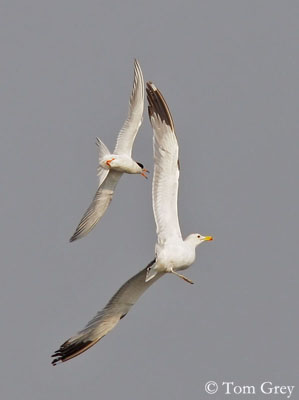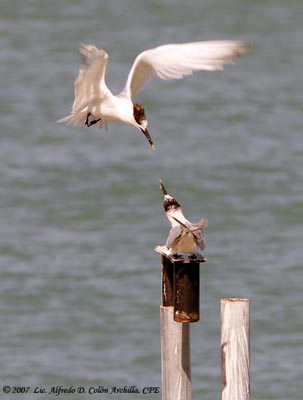 Other medium-sized terns use mobbing and aerial attacks to chase away the intruders, even humans.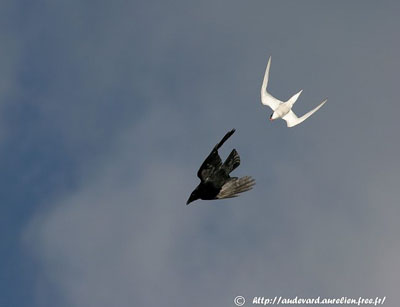 They also walk towards opponents and perform several displays with movements of head, body and bill.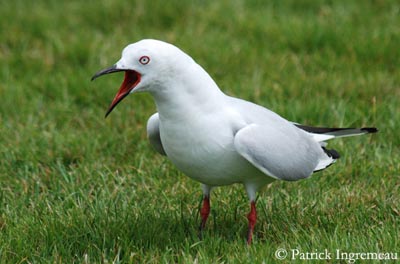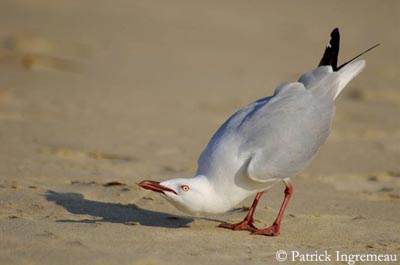 Skimmers also defend the nest-site. The male defends aggressively his mate from other males. When the chicks start to wander away from the nest, females become aggressive towards intruders and protect their young.
Several displays are used in defence, with the commonest, named "aggressive upright", during which the bird extends the neck vertically and holds the bill horizontally or slightly raised. The bill may be opened or closed, and the wings are held away from the body. These displays occur before an aerial or terrestrial attack.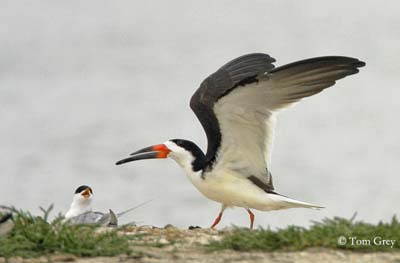 Unlike other Laridae, skimmers perform distraction displays if any type of predators, including humans, approaches the chicks.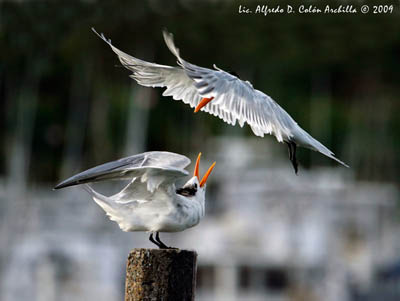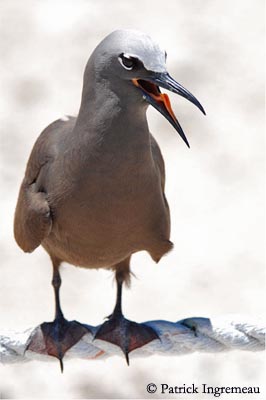 Birds perform defence displays in order to defend their area and to protect the young.
They use calls, aerial and terrestrial displays performed solitary, in pairs or in flocks.