LARIDAE
Gulls, terns, noddies and skimmers
THE NEST:
Almost all the members of the family Laridae breed colonially and often in mixed colonies with other seabirds' species, and occasionally solitary.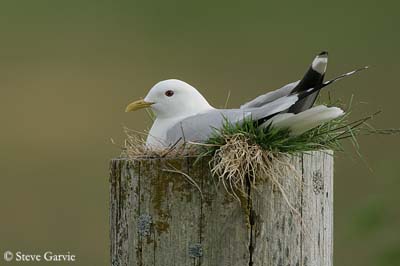 Gulls, terns and skimmers usually nest on sandy beaches, bare rocks, among reeds or other vegetation, or in vegetated sand dunes.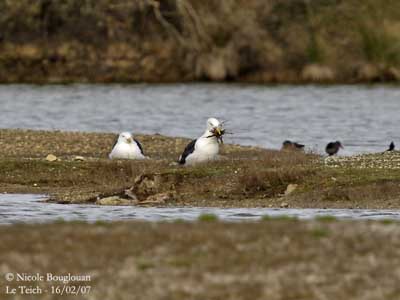 The nest is a scrape, a shallow depression, sometimes lined with some vegetation, pebbles or shells. The colony is often in coastal locations or on islands, coral cays, rocks…
Some species such as Bonaparte's Gull (Larus Philadelphia) nest in trees between 3 and 10 metres above the ground.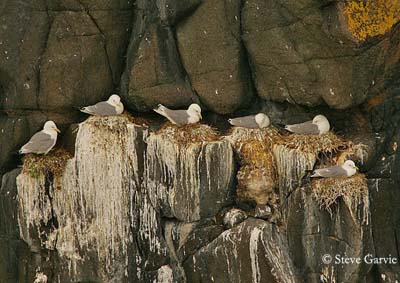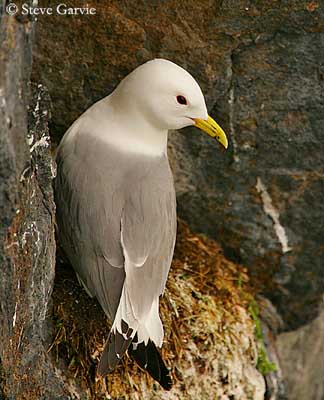 The gulls of the genera "rissa" establish the colonies on narrow cliff ledges where both species Rissa tridactyla and Rissa brevirostris share the location.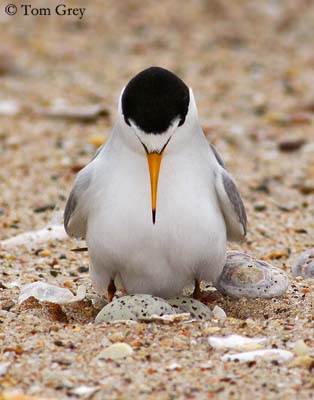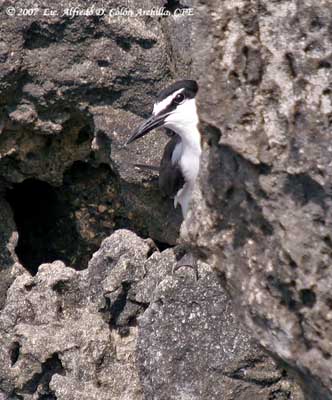 Bridled Tern - Onychoprion anaethetus
Some terns' species nest in marshes, and build floating nests.
The Inca Tern (Larosterna inca) nests in fissures, burrows and small caves, under rocks and boulders on island slopes, and also on ledges in human structures.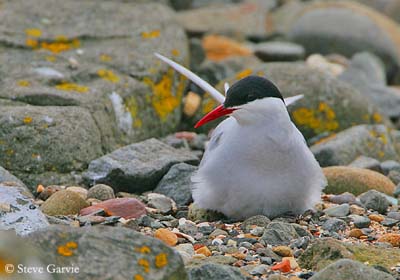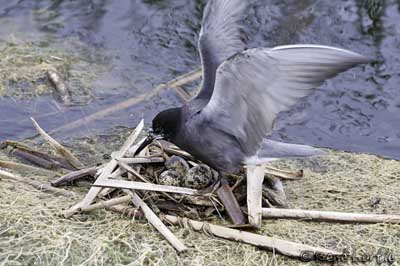 The White Tern (Gygis alba) does not build any nest. The female lays only one egg in a small depression on bare branch.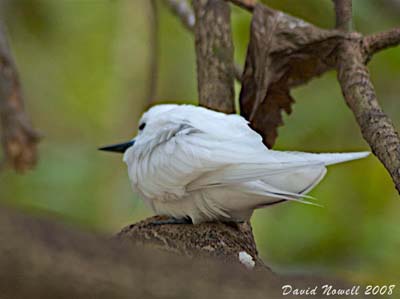 The skimmers' nests are unlined and can be situated on sandbanks of large rivers, or on islands in lakes.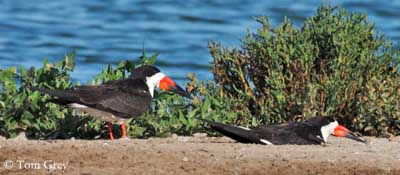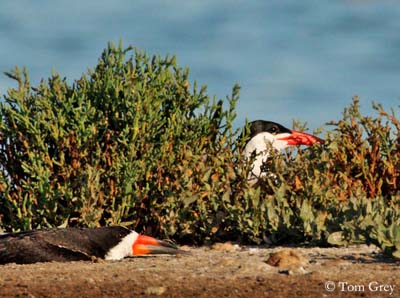 Noddies nest mainly in rocky areas such as cliff ledges, crevices in rock, slopes, but also in trees.
The Black Noddy (Anous minutus) establishes the colony in large trees, but also on cliff when trees are lacking.
The Brown Noddy (Anous stolidus) nests from flat beaches to cliffs, low bushes and tall trees, but usually not directly on the ground.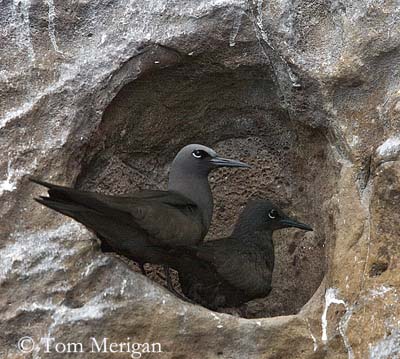 The Lesser Noddy (Anous tenuirostris) builds a bulky nest in tall tree.
The noddies' nests are not fully concealed, but they often are inaccessible to most predators.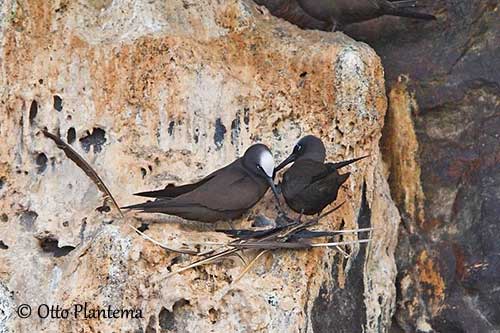 Black Noddy
Anous minutus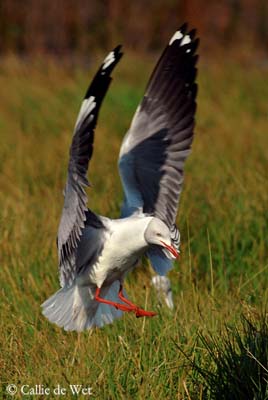 The goal of all species is to defend the nest-site against predators and other pairs.
To nest in colonies involves more safety but also promiscuity which sometimes favours polygamy and disputes.
The solitary nesters have to find hidden nest-sites with good view on the surroundings.
Grey-hooded Gull
Chroicocephalus cirrocepohalus