LARIDAE
Gulls, terns, noddies and skimmers
PROTECTION – THREATS:
Seabirds are threatened by oil pollution at sea and on the coasts, and by human developments involving disturbances along the seacoasts.
Predation of eggs and nestlings by larger species of seabirds but also by introduced mammals and by humans play an important role in several declines.
Olrog's Gull (Larus atlanticus) has very restricted breeding range in Argentina coast, and the colonies suffer disturbance, destruction and egg-collecting for human consumption. This species is Threatened.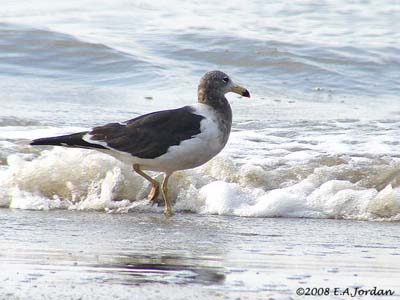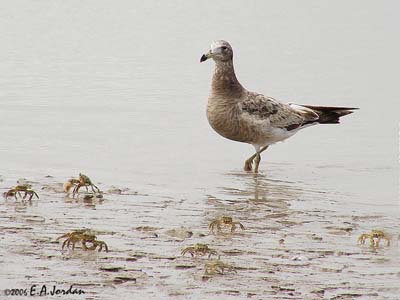 Olrog's Gull - Larus atlanticus
Adult and juvenile
The Andean Gull (Chroicocephalus serranus) is a probably vulnerable species with relatively small populations. In spite of the high altitude breeding areas, this species suffers agricultural pressure and human disturbances.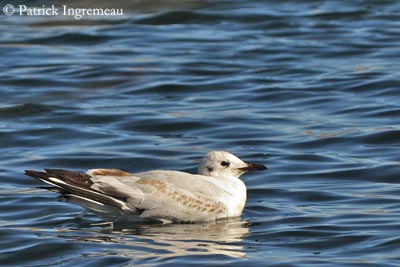 Andean Gull
Chroicocephalus serranus
Immature
Other species such as Lava Gull (Leucophaeus fuliginosus), White-eyed Gull (Ichthyaetus leucophthalmus), Saunder's Gull (Chroicocephalus saundersi) and Red-legged Kittiwake (Rissa brevirostris) also are Threatened.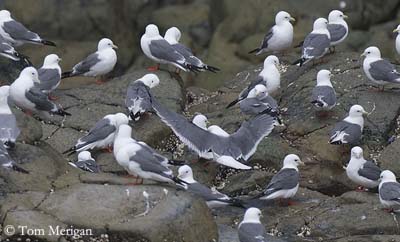 The Slender-billed Gull (Chroicocephalus genei) declines, due to predation on chicks and eggs at colonies disturbed by humans. Young are killed by cold, wet weather. In Caspian Sea, the contamination by oil-pollution is a problem.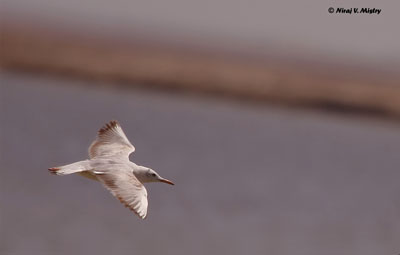 Slender-billed Gull
Chroicocephalus genei
Habitat loss or changes in it, disturbances, storms and floods are other threats for several species.
The Black-billed Gull, endemic species to New Zealand, is vulnerable to habitat loss due to invading exotic vegetation.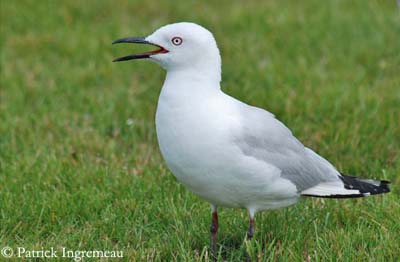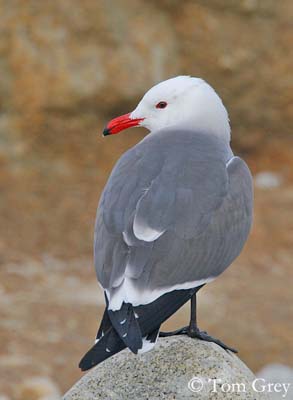 Although they are widespread, several species have restricted range and suffer human development involving habitat loss.
Heermann Gull from Mexico's Isla Rasa and Pacific Gull from Australia are Near Threatened. Both have restricted breeding range.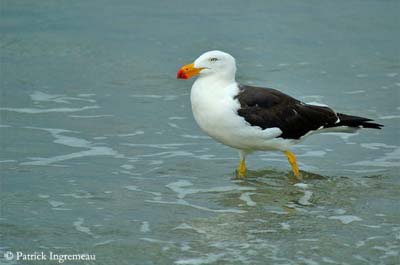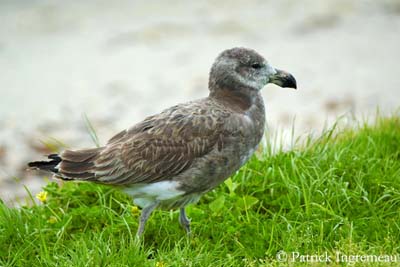 Bercher's Gull (Larus belcheri) lives in Humboldt Current area, from N Peru to N Chile. This species is vulnerable to storms, and periodically, adults, chicks and eggs are killed to protect the guano-producing species.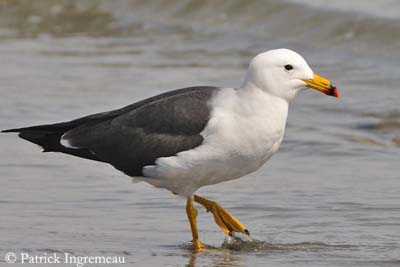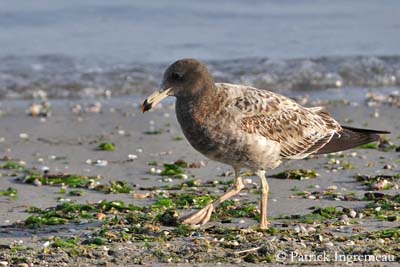 Bercher's Gull - Larus belcheri
Terns also have several threatened species. The Fairy Tern (Sternula nereis), the Kerguelen Tern (Sterna virgata) and the Least Tern only have a few hundred of pairs.
Elegant tern and Damara Tern (Sternula balaenarum) are Near Threatened.
The Roseate Tern (Sterna dougallii) is close to extinction.
The Black-bellied Tern (Sterna acuticauda) is threatened by habitat loss.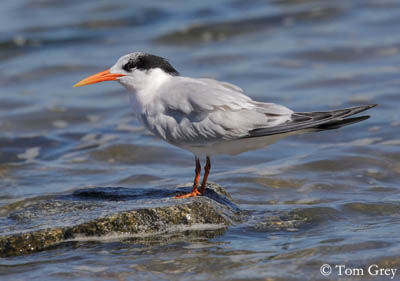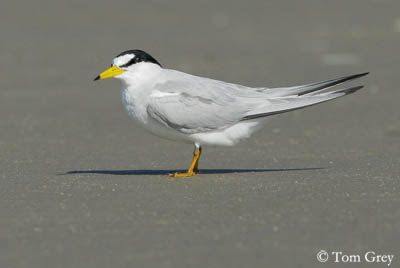 Elegant Tern - Thalasseus elegans
The Grey Noddy is Near Threatened.
The Indian Skimmer is Vulnerable.
Numerous reserves in the world allow to protect the nesting sites. Many species have stable numbers, others are declining, some of them take advantage of human developments, but several others are threatened.