LARIDAE
Gulls, terns, noddies and skimmers
Egg laying, incubation and chick rearing logically follow the courtship displays.
Most gulls have a clutch size of three eggs, laid at two days intervals. Eggs have cryptic colour making difficult to find them on the ground.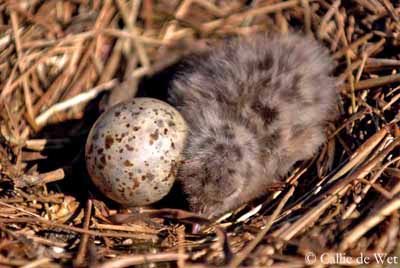 Usually, all species produce a single brood, but one replacement clutch may occur if the first is destroyed.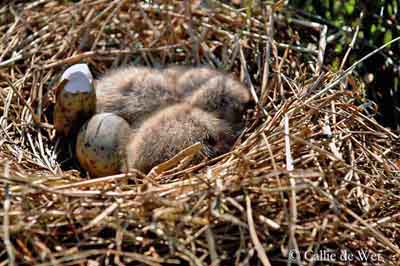 Grey-hooded Gull
Chroicocephalus cirrocephalus
Grey-hooded Gull
Chroicocephalus cirrocephalus
Incubation is shared by both parents during about 22-26 days. Chicks are covered in cryptic down. Both parents brood them during one or two weeks, and one of the adults, or both, guard them until they fledge.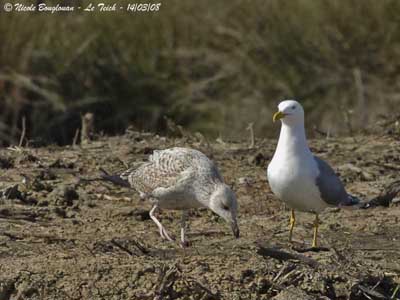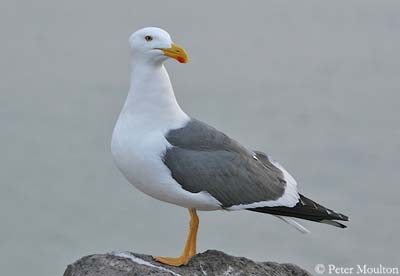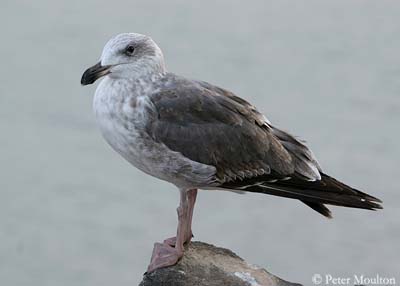 Yellow-footed Gull - Larus livens
Parents feed the chicks which remain near the nest until they fledge.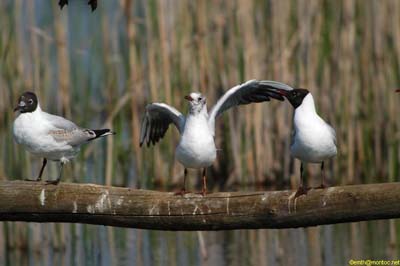 In some species, the older chicks may form a crèche while adults are feeding.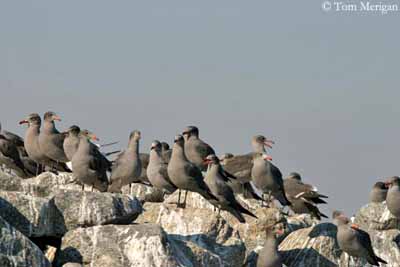 The fledging period lasts between four and seven weeks and depends on body size. The young gulls learn to fly before leaving the nest-site.
According to the species, some gulls leave the colony and disperse or begin the migration, whereas others remain at colony for some weeks more.
Depending on the species and the food resources, terns lay 1, 2, or 3 eggs. Incubation lasts about 21 to 28 days, by both adults.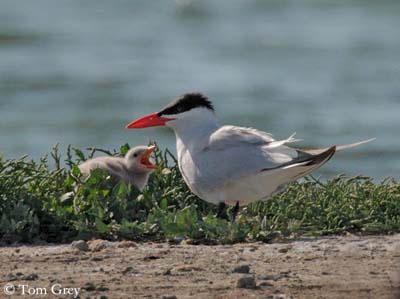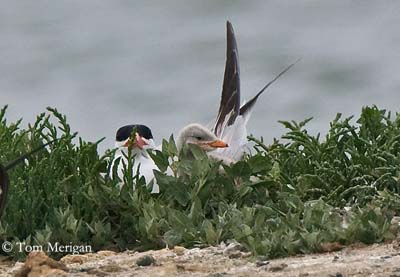 Chicks are fed with fish, shrimps or other invertebrates brought back par parents. In broods of 2-3 chicks, competition for food often occurs.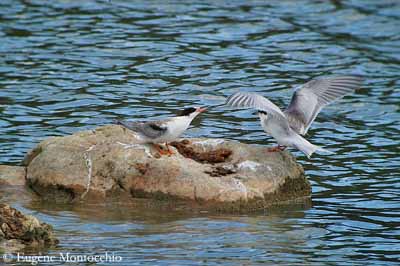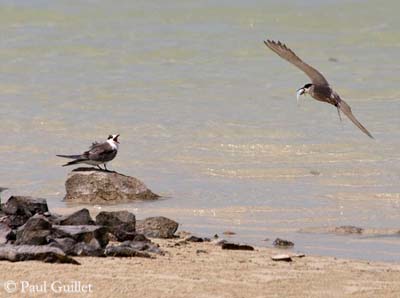 White-cheeked Tern - Sterna repressa
In some species, chicks form crèches where they are attended by only a few adults. During this period, parents are away from the colony on foraging trips. Crèche is an anti-predation strategy when parents are absent. In other species without crèches, chicks are guarded by one or both adults.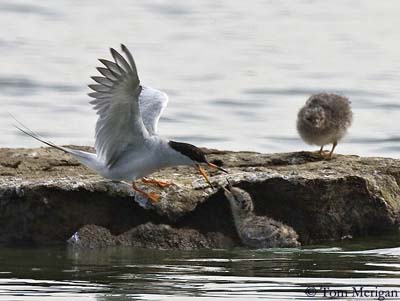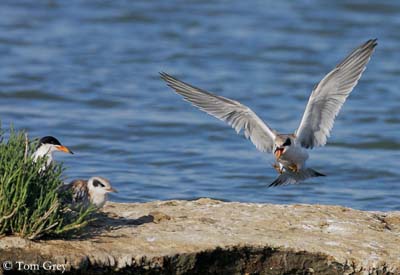 After fledging, terns leave the colonies and disperse or migrate. Young may remain for several weeks or months with their parents.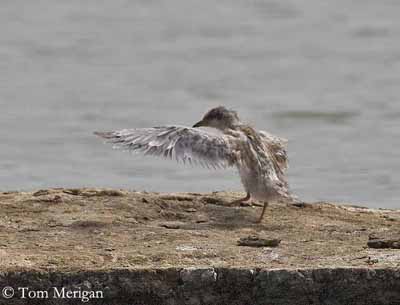 The White Tern lays only one egg on the bare branch. Incubation lasts 34-36 days shared by both parents. The chick is white and has strong claws which allow to cling to the branch. It is regularly fed, and for two months more after fledging which occurs about 48 days after hatching.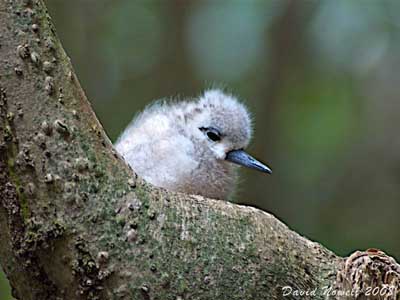 Noddies have the same nesting behaviour as terns.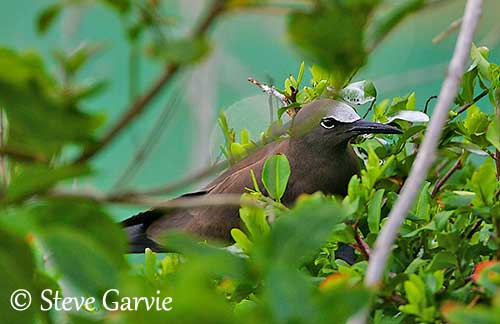 Skimmers lay 2-6 eggs of cryptic colours. Incubation lasts between 21 and 26 days, shared by both parents. Eggs, chicks and adults require frequent cooling when temperatures exceed that of incubation. Adults fly over water and plough the surface with the breast feathers in order to wet and cool the eggs.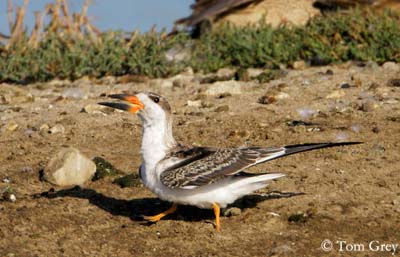 Parents bring fish at nest, and often the first chick hatched dominates the others, but it depends on food resources.
Young fledge 23-25 days after hatching, but they still depend on parents for two weeks more.
Then, adults and young congregate in open areas before the departure from the colonies.