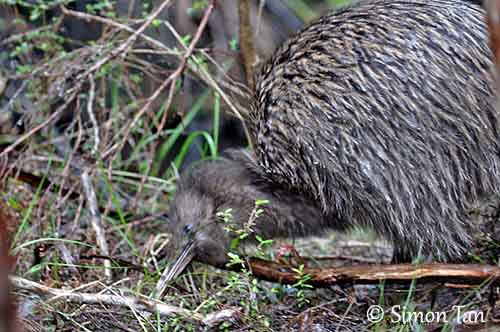 NEW ZEALAND ENDEMIC BIRD SPECIES
New Zealand is an island country with two main islands, North Island and South Island, separated by the Cook Strait, and numerous smaller islands. It is situated in SW Pacific Ocean, about 1500 kilometres east of Australia across the Tasman Sea.
This region developed a distinctive biodiversity of animals and plants. There are numerous unique bird species.
South Island is the largest. It is divided by the Southern Alps in which the Mount Cook reaches 3754 metres at its highest point. There are 18 other peaks of more than 3000 metres.
The east side has plains, whereas the west side has rough coastlines.
North Island is less mountainous but marked by volcanism. The Mount Ruapehu is an active volcano of 2797 metres. A large lake occurs near the centre of the island.
The climate of this region varies from cool temperate to warm temperate, with temperatures between 8 and 16 °C from south to north.
The rainfall occurs mainly along the west coast of South Island.
Before the arrival of humans, most of the land was covered in forest. Only the high alpine areas were treeless. The forest now occupies only 20 percent of the land, after massive deforestation by humans.
The lack of predators led some birds such as Kiwi, Kakapo and Takahe to become flightless. Introduction of rats and other mammalian predators by humans led to the extinction of several bird species.
New Zealand conservationists have managed several methods to help the wildlife recover, with sanctuaries, pest control and several other active measures for the best protection of animals and plants.