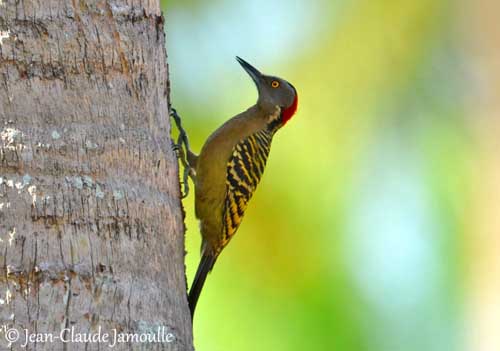 WEST INDIES
ENDEMIC BIRD SPECIES
The Caribbean or Antilles include the Caribbean Sea, numerous islands and the surrounding coasts. More than 700 islands, islets, reefs and cays form island arcs, a type of archipelago in arc-shaped alignment.
The West indies include the Greater Antilles on the north, and the Lesser Antilles on south and east (including the Leeward Antilles), and the Bahama Archipelago (Bahamas and Turks and Caicos Islands).
There are two types of islands. Several islands such as Aruba, Barbados, Bonaire, the Cayman Islands, Saint Croix, the Bahamas and Antigua, have relatively flat grounds of non-volcanic origin.
However, several other islands such as Cuba, Hispaniola, Puerto Rico, Jamaica, Dominica, Montserrat, Saba, Saint Kitts, Saint Lucia, Saint Thomas, Saint John, Tortola, Grenada, Saint Vincent, Guadeloupe, Martinique and Trinidad and Tobago, have rugged mountainous areas.
These islands have a tropical climate and the rains vary according to the elevation. The mountainous islands show both rainforest and semi-desert areas, created by warm, moist trade winds. The sun shines all year round, with six dry months in the first half of the year, and six wet months in the last half. Hurricanes sometimes batter the region.
There are numerous endemic bird species in the West Indies. Several species can occur in a limited area and nowhere else, but a bird species can also be endemic to the whole region or only to a few islands, or to one single island or to part of it.
There are about 150 endemic bird species in the Caribbean, but more than 550 species have been recorded in the area. Many species are vulnerable to habitat loss, introduced predators, human developments and pet trade, the latter leading several species to extinction. This is especially the case of the Cuban Red Macaw (Ara tricolor), whereas the hypothetical Martinique Amazon (Amazona martinicana) suffered habitat loss due to clearance for agriculture, but several other birds are threatened or are yet extinct.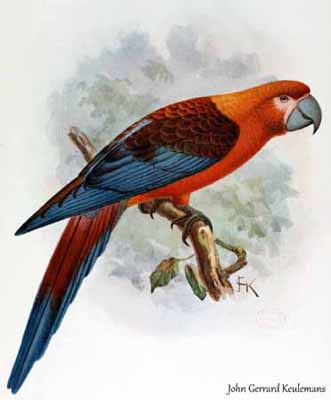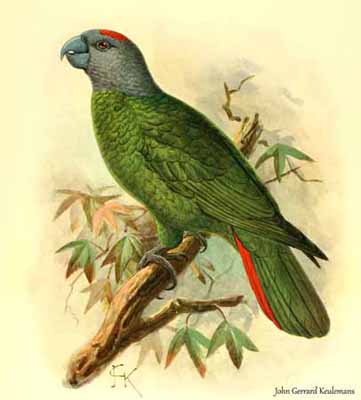 Cuban Red Macaw
Martinique Amazon