Lesser Antillean Pewee
Contopus latirostris
Passeriformes Order – Tyrannidae Family
INTRODUCTION:
The Lesser Antillean Pewee Occurs on several islands in the Lesser Antilles. Three subspecies are recognized according to the range. The three races are displayed here.
DESCRIPTION OF THE BIRD:
Biometrics:
Length: 15 cm
The adult of nominate race "latirostris" has dark olive-brown head and upperparts, with paler lores. Wings and tail are darker, mostly blackish-brown.
On the underparts, the chin is whitish, whereas throat and rest of underparts are rufous-cinnamon.
On the head, we can see conspicuous rictal bristles around the base of the bill.
The broad, flat, two-tone bill has black upper mandible and the lower one is paler at base. The eyes are dark brown. Legs and feet are black.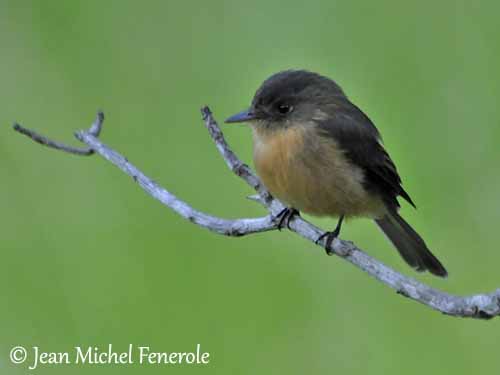 C.l. latirostris
St Lucia
Both sexes are similar.
The juvenile has pale-edged feathers on the upperparts. On the wings, there are broad cinnamon or brown wingbars. On the underparts, throat and breast might be paler.
SUBSPECIES AND RANGE:
C.l. latirostris (here described) occurs on St Lucia.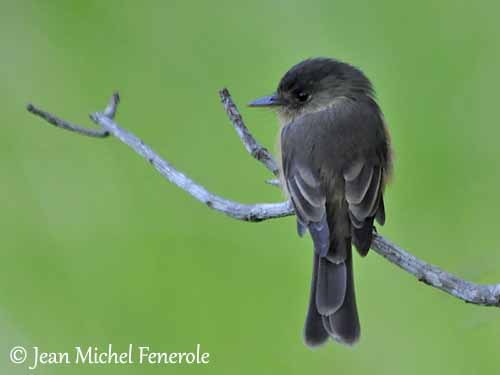 C.l. latirostris
St Lucia
C.l. brunneicapillus is found on Guadeloupe, Martinique and Dominica. It has paler upperparts, pale yellowish-brown throat turning ochre-buff on breast and undertail-coverts.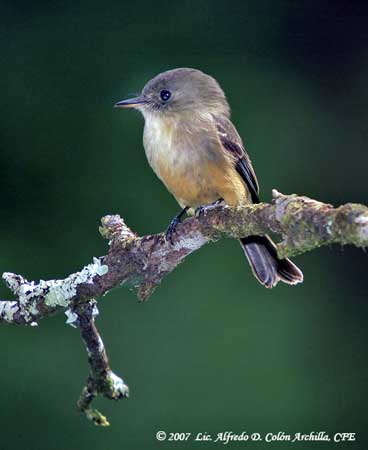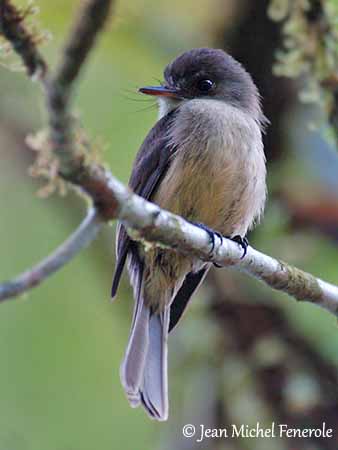 Left on Dominica - C.l. brunneicapillus - Right on Martinique
C.l. blancoi occurs on Puerto Rico. It has dull ochre throat and breast, tinged greyish-olive, turning buffier on the undertail-coverts.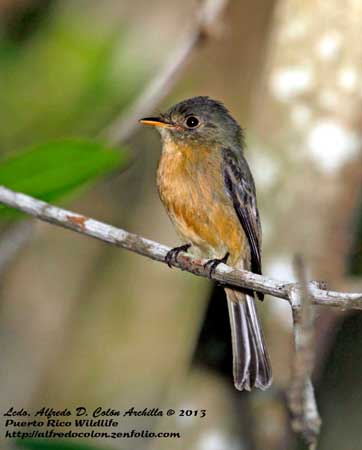 HABITAT:
The Lesser Antillean Pewee frequents the upland forests, and can be locally found in drier areas and coastal mangroves at lower elevation.
CALLS AND SONGS: SOUNDS BY XENO-CANTO
The Lesser Antillean Pewee's call is a repeated "peet-peet-peet". The dawn song is a repetitive trill.
On Puerto Rico, the song is a high-pitched, rising trill "pree-e-e". The female is silent.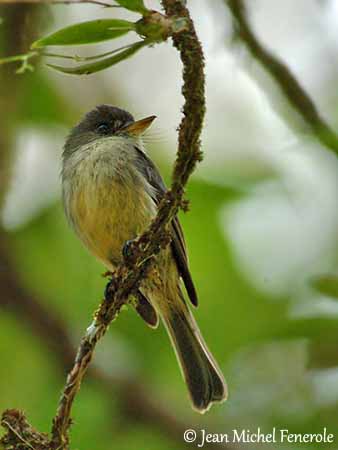 C.l. brunneicapillus
Martinique
BEHAVIOUR IN THE WILD:
The Lesser Antillean Pewee is an insect-eater. It hunts from perch low above the ground, usually in open areas beneath the canopy of the forest trees.
It perches erect and sallies to catch preys. The flight is sometimes acrobatic when it pursues flying insects.
Its feeding behaviour is typical of Tyrannidae species.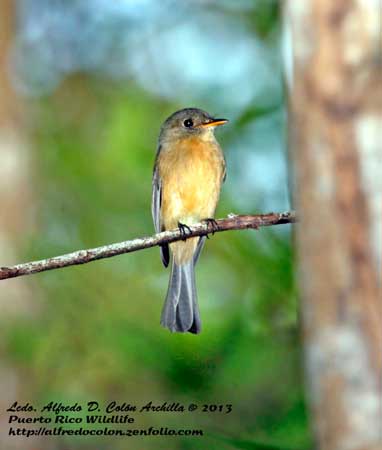 The Lesser Antillean Pewee is territorial and uses the same area for several following years. As resident species, it lives all year round as simple pair or small family groups in defended territories.
Display behaviour is associated with courtship between mates, and aggressive encounters between males.
This species is resident in its restricted range.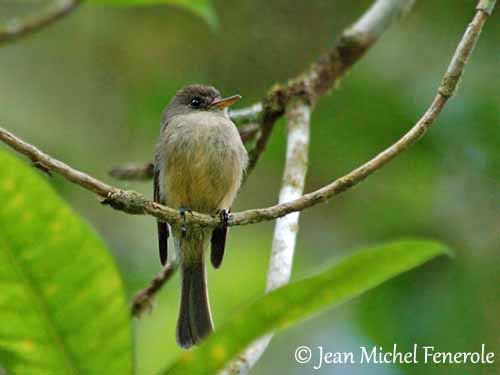 REPRODUCTION OF THIS SPECIES:
The breeding season occurs between March and June on Puerto Rico and in May-June on St Lucia.
The cup-shaped nest is a well-constructed structure made with moss, leaves and lichens. The outer part is covered with thin bark for better camouflage. It is placed on open horizontal branch in tree, or twig in bush. The little cup has high edges.
The female lays 2 creamy to dark cream eggs with darker markings.
No other information.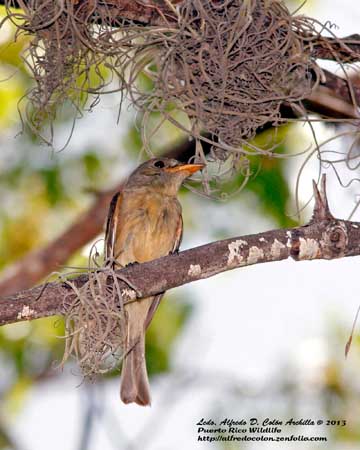 PROTECTION / THREATS / STATUS:
The Lesser Antillean Pewee has restricted range in which it is relatively common but local.
Forest destruction for agriculture expansion and tourism development in the Lesser Antilles affect this species. There are several reserves but they are fairly small.
Populations are declining due to habitat loss and disturbances, but currently, the Lesser Antillean Pewee is still evaluated as Least Concern.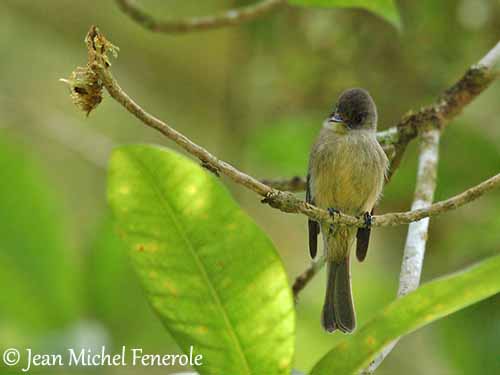 C.l. brunneicapillus
Martinique
C.l. brunneicapillus
Martinique