Description of the bird and its plumage
These pictures will help you to locate the feathers often mentioned in all the texts of this website. These explanations will allow better understanding of wings and tail's mechanisms, thus of the flight, this incomparable movement ability that humans try to copy since the mists of time!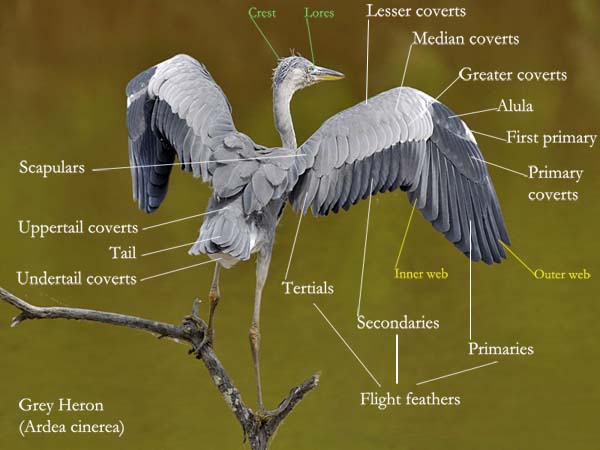 Detail of wing and tail's feathers in the Grey Heron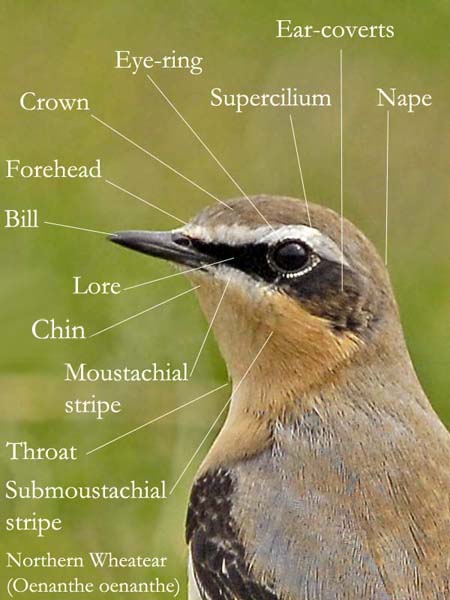 Description of the Northern Wheatear's head
The rictal bristles
These short feathers are situated around the bill base, mainly on the upper mandible, and pointing towards the bill tip.
The use of these peculiar feathers is poorly known, but they would be useful for touch when the bird is hunting insects. The rictal bristles help to direct the preys or the food items into the bill. They also protect the eyes from the legs of the insects.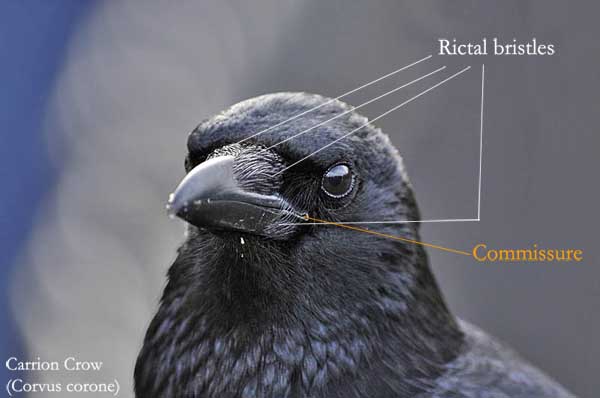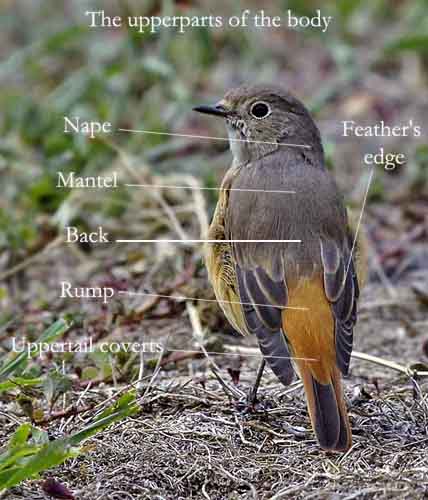 Text and pictures by Nicole Bouglouan
Sources :
LE GUIDE ORNITHO par Grant, Mullarney, Svensson, Zetterström - Delachaux Niestle - ISBN: 2603011421
THE HANDBOOK OF BIRD IDENTIFICATION FOR EUROPE AND THE WESTERN PALEARCTIC by Mark Beaman, Steve Madge - C.Helm - ISBN: 0713639601
Wikipedia (Wikipedia, l'Encyclopédie libre)
Plumage's description of the flying bird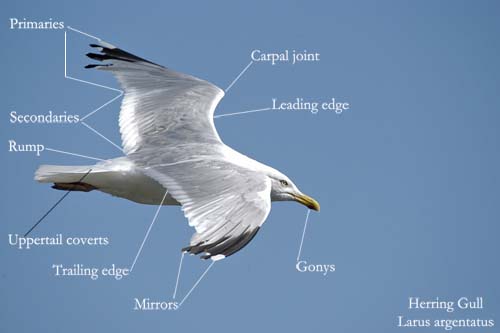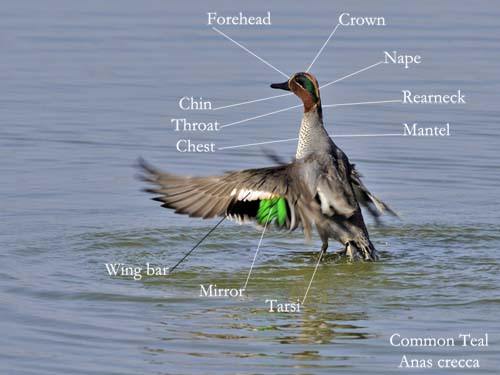 Plumage's description in ducks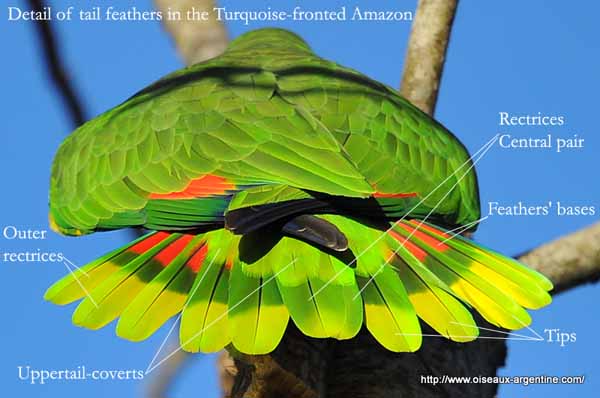 With the kind permission of
Philippe and Aline Wolfer
-
GALERIE